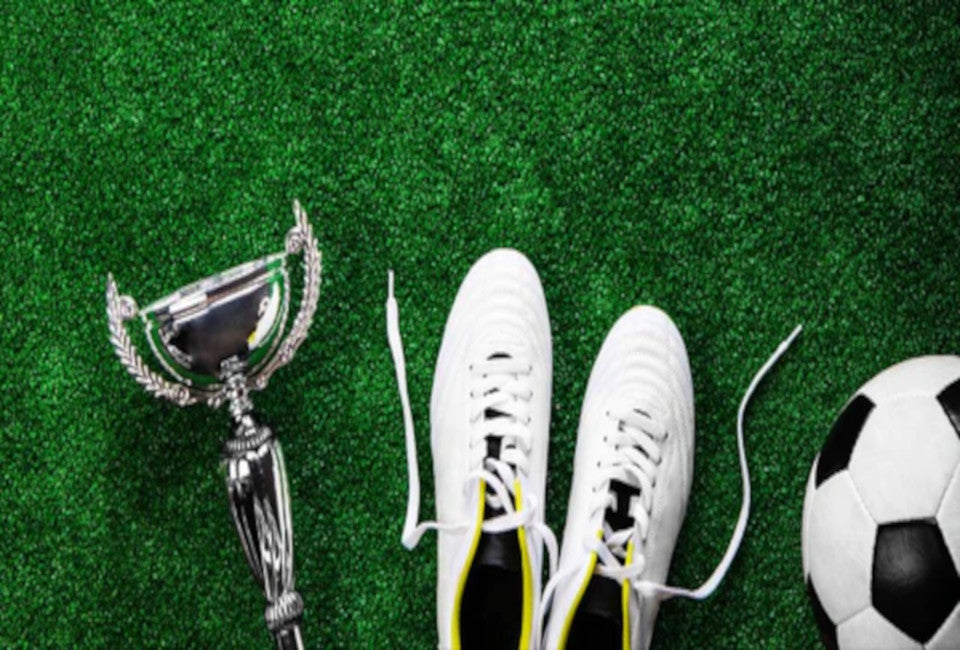 Our Best Selling Sporting Equipment
Lissuan Fadraga
When it comes to sporting equipment, Tyche has only the best of the best. Our best-selling soccer gear is a great place to start if you're new to the game, or if you're looking for high-quality equipment that will help you improve your game. Soccer balls, custom uniforms, cleats, and goalie gloves are our hottest items right now for soccer lovers! 
Soccer Balls
Soccer balls are, of course, essential for the game. When it comes to finding the perfect soccer ball, you'll want to find the right size and material. We have a wide variety of balls that you can choose from. Soccer lovers can't get enough of all of the top brands and unique patterns that we offer!
Custom Soccer Uniforms
Once you take a look at our custom soccer uniforms, you'll see right away why they're one of our best sellers. At Tyche, we have uniform sizes for all ages, and you can customize them to your team's colors! Boost team morale and sharpen your look out on the field, without sacrificing comfort, with our custom uniforms. 
Soccer Cleats
Finding the right soccer gear can make or break your performance during a game. When it comes to cleats, we have only the highest quality options for you to choose from. You'll find both lawn and turf cleats, classic and sleek designs, or unique and colorful cleats. Find the cleat that will help you play your best game! 
Goalie Gloves 
Soccer players love our goalie gloves because of the protection and improved grip they provide. Find goalie gloves for all ages and skill levels at Tyche! Our winter gloves are some of the best-selling sporting gear among year-round players, and every goalie needs to be stocked with a pair of well-made gloves with finger protection. 
Don't wait to shop our best-selling soccer equipment, get them before they're sold out!